Rajasthan tourism is an actual royalty in every way. The food of Rajasthan, things to do in Rajasthan, and Rajasthan forts add charm and grandeur to this state.
Further, the picturesque landscapes and historical landmarks are lovely attractions. In addition to its enduring beauty and rich history, the state is renowned for its fascinating activities.
Rajasthan offers lots of choices, whether they are cultural enthusiasts, adrenaline, or history buffs.
Further, Rajasthan is a location that provides vacationers with a variety of activities, like dune bashing and camel safari, among others.
The state has limitless princely regions that you won't have to think about where to go in Rajasthan. Further, the things to do in Rajasthan would keep you entertained and add a fun element to your entire trip. So if you would like to experience the best of Rajasthan tourism, then book the best Rajasthan holiday packages from LIH Travels.
Consider the top places to visit in Rajasthan and exciting activities to indulge in for a beautiful vacation experience here.
How To Enjoy The Best Of Rajasthan Tourism?
For enjoying the best of Rajasthan, keep scrolling and find some of the best places to visit in Rajasthan.
5 Best Places To Visit In Rajasthan
1. Jaipur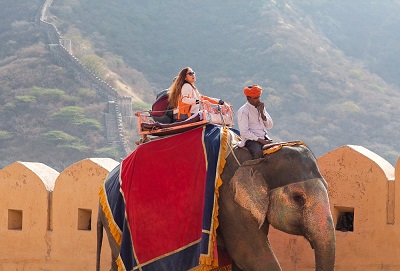 Jaipur, often known as the Pink City, is unquestionably the must-see site in Rajasthan.
Not only will the old forts and palaces and distinctive architectural splendors captivate the hearts of travelers, but they also guarantee a holiday to remember.
Jaipur is also an integral part of India's Golden Triangle. Further, visitors are captivated by the relics of a bygone age, which give glimpses of the royal lifestyle experienced by ruling kingdoms.
There are also hotels and lodges in the city that provide reasonable accommodations for travelers.
2. Bundi
Bundi is often overlooked as a tourist attraction in Rajasthan.
It is the spot to go if you would like to experience some of the intriguing sights, like lakes, shrines, blue houses similar to those in Jodhpur, and lively marketplaces.
The city's character is defined by the remarkable Bundi Palace, the ruinous fort, the historic alleyways, and around sixty step wells.
Interacting with people and learning about popular folklore can enhance your rural vacation experience. Moreover, you would experience the best of Rajasthan tourism here.
3. Udaipur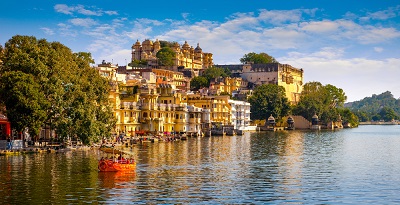 Udaipur is the most extraordinary Rajasthan tourism destination for exploring the finest villas and palaces.
Numerous enormous palaces are erected facing the gorgeous lakes.
Moreover, the City Palace is one of the famous palaces near Lake Pichola.
The palaces are also considered excellent examples of Rajput military and Mughal architecture. Further, the combination of ornamental approaches captivates the audience. Additional museums feature royal family photographs, antiques, and other items.
4. Ranthambore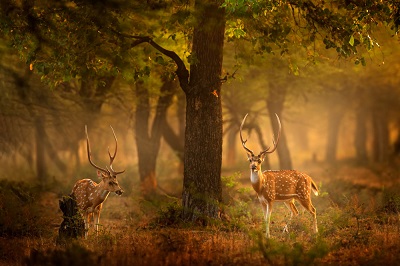 Rajasthan is home to the well-known Ranthambore National Park. Moreover, this was once a hunting retreat for many state-ruling royal dynasties. So in case you are considering things to do in Rajasthan, go on a wildlife safari at the park to catch a glimpse of tigers and other animals.
Moreover, the imposing Ranthambore Fort, built during the 10th century, is also among the must-see sights in the area.
The fort has magnificent structures, wrecked pavilions, and three Hindu temples.
5. Jaisalmer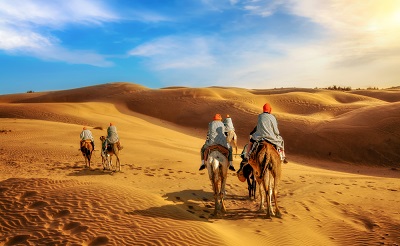 The beautiful sandstone city of Jaisalmer is a famous tourist destination due to its historic allure. Further, people often regard the city's emergence from dunes as miraculous. The historic Jaisalmer Fort, constructed in 1156, overlooks the city. The city is home to palaces, some Havelis, and numerous temples. Additionally, several historic and heritage-style hotels are accessible for visitors' stay.
Things To Do In Rajasthan
1. Zip lining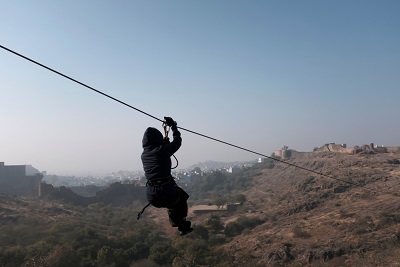 Ziplining in Rajasthan is an unforgettable experience.
You would get a birds-eye perspective of some of the most breathtaking structures and landscapes of Rajasthan tourism.
Neemrana Fort and Mehrgarh Fort provide opportunities for ziplining in Rajasthan.
Although Neemrana and Mehrangarh provide magnificent vistas, Neemrana is a beautiful escape near Delhi, whereas Mehrangarh is nearby Udaipur.
2. Desert Safari & Camping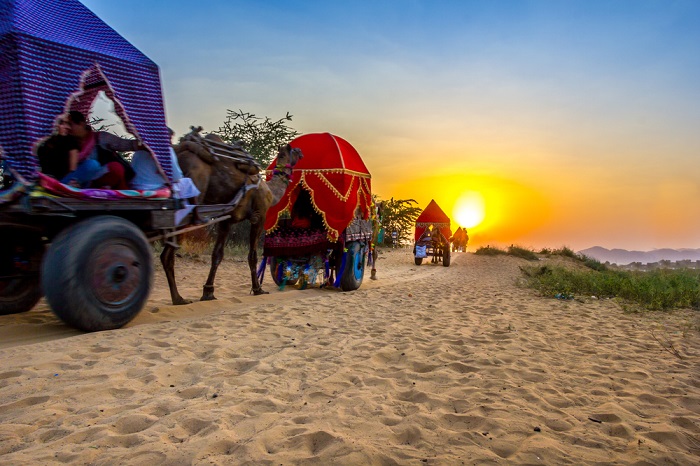 Rajasthan's desert safari is an excellent opportunity to view the landscape in all its splendor.
The safari transports you across the dunes in a vehicle or camel. Further, the safari also includes a stop at a desert camp, where you may see the desert's traditional way of life. Additionally, camping in Rajasthan is so popular because of the starry night sky, vibrant folk dances, vivid puppet displays, traditional cuisine, and comfy bedding.
3. Hot Air Balloon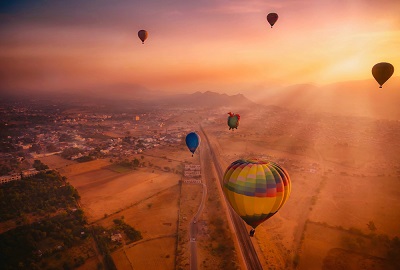 Rajasthan is a country of fairy tales and fantasies.
It's no surprise that Rajasthan is among the most attractive destinations to visit, with its gorgeous environment and diverse culture.
What good way is there to enjoy the genuine charm of Rajasthan than with a hot air balloon trip?
A hot air balloon ride over the desert is a bizarre experience.
The only sensation will be the quiet fluttering of the balloon's burner, providing you with unrivaled views over the expansive, uninhabited terrain. Moreover, this is among the best things to do in Rajasthan and experience the best of Rajasthan tourism.
4. Chokhi Dhani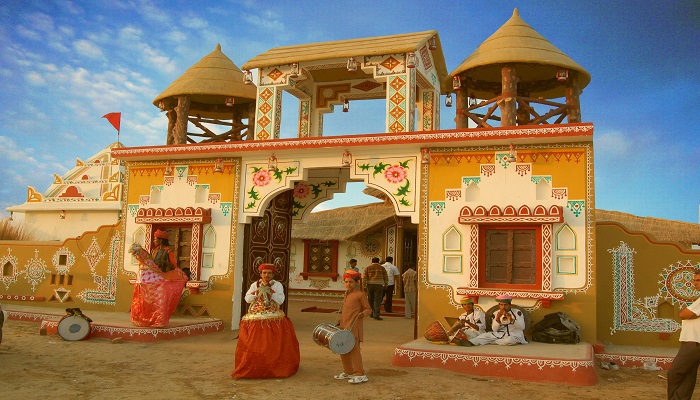 Chokhi Dhani, associated with royal service, has served visitors and diners for several years.
It provides traditional food of Rajasthan with a dash of gracious hospitality. Even if you are not a big fan of Rajasthani cuisine, you will be blown away by the service and ambiance.
The cultural shows and vibrant folk dances are captivating.
5. Wildlife Safari
Rajasthan tourism doesn't only include Rajasthan forts, palaces, or museums. Instead, you can enjoy a desert safari here. So you can head to Ranthambore National Park to see tigers or visit Sariska Tiger Reserve to find other animals.
6. Dune Bashing
Dune bashing in Rajasthan allows tourists to experience the exhilaration of riding a four-wheel-drive vehicle across dunes.
The Thar Desert is where most dune-bashing safaris in Rajasthan take place. So if you want to add an adrenaline-pumping adventure to your schedule in Rajasthan, dune bashing is a fantastic choice.
Final Say
So these were some of the best places to visit and things to do in Rajasthan. Moreover, Rajasthan tourism has a lot to before beyond the things mentioned above. So head on to Rajasthan for a memorable experience.